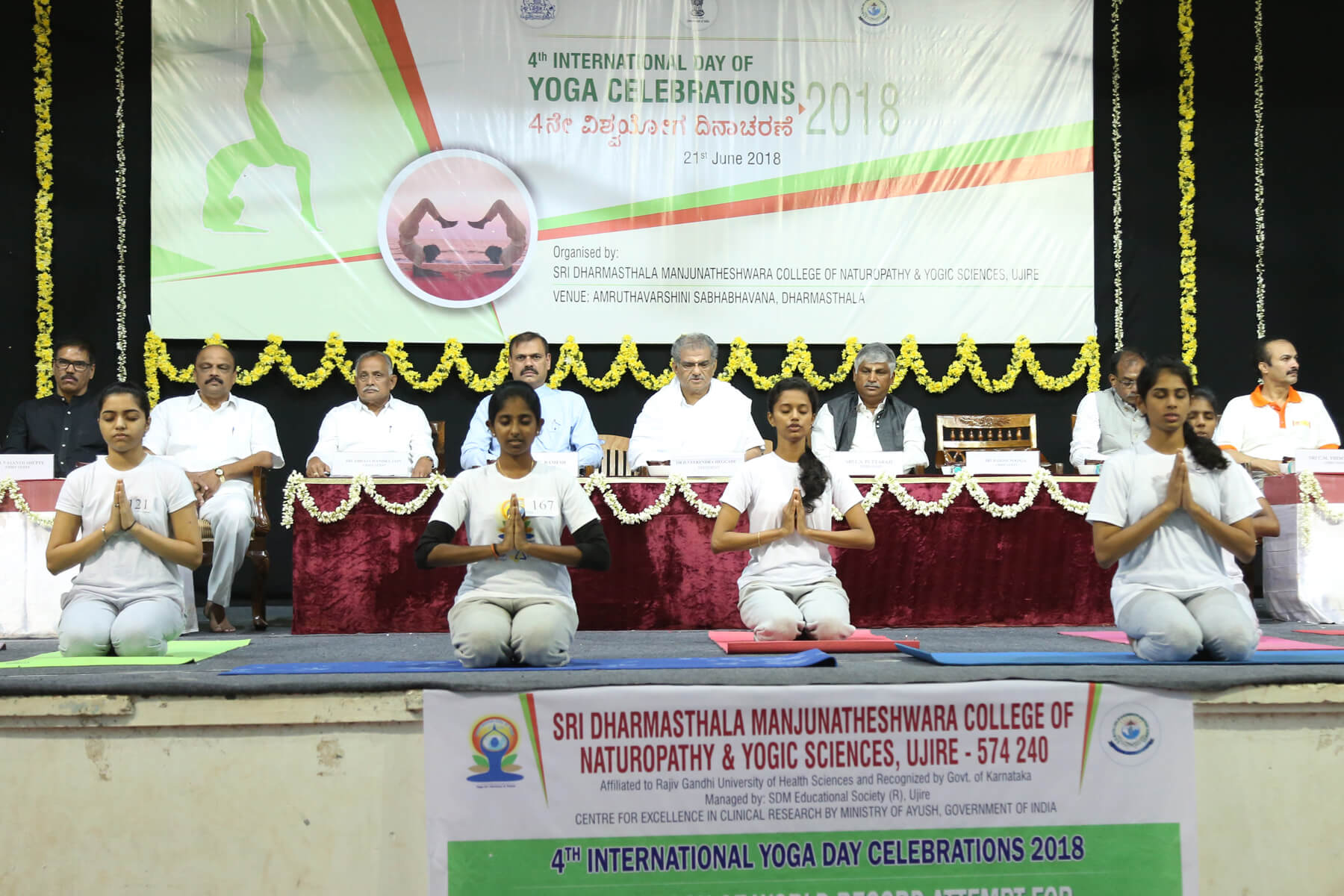 "Transcending the boundaries of cast, creed, religion and language, Yoga has emerged as a universal knowledge with therapeutic values. In order to maintain the physical and mental health regular practice of Yoga is important.", said Sri C S Puttaraju, Minister for Minor Irrigation, Govt of Karnataka. He was speaking to the audience on the occasion of the Fourth World Yoga Day Celebrated at Dharmasthala.
Dr. D Veerendra Heggade, Presided over the function. In his presidential address he remarked, "Yoga brings the mind and the body together. Practicing Yoga is not just a few physical exercises. It is attaining the ultimate control over our senses and thereby leading a happy contented life."
Sri Harish Poonja, MLA, Belthangady, Smt Hemavathi V Heggade, Sri K Abhayachandra Jain, Dr. Prashanth Shetty, Sri.Seetharama Tholpadithaya, Dr.Ramesh, Dr.Vasanth Shetty  and others were present.