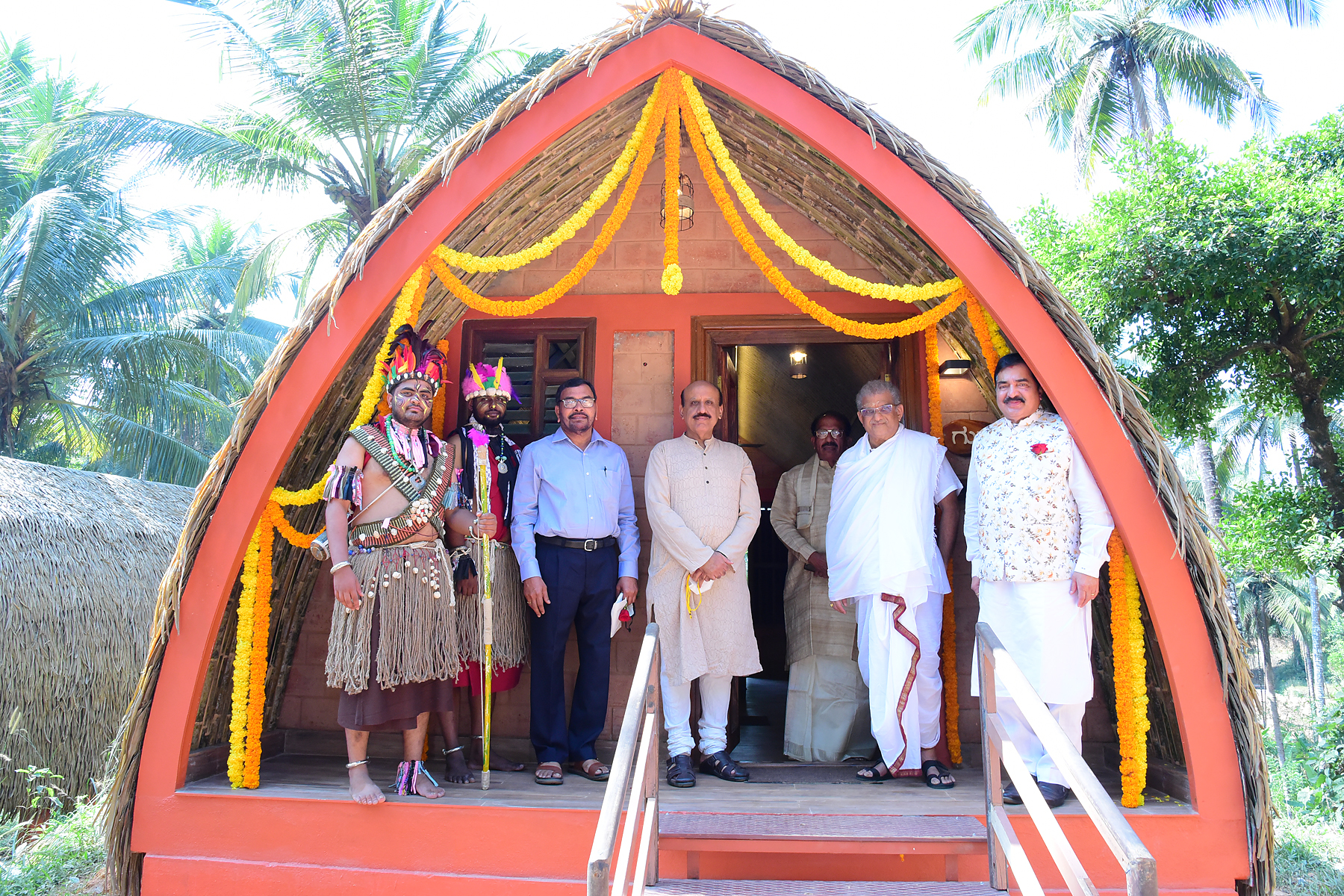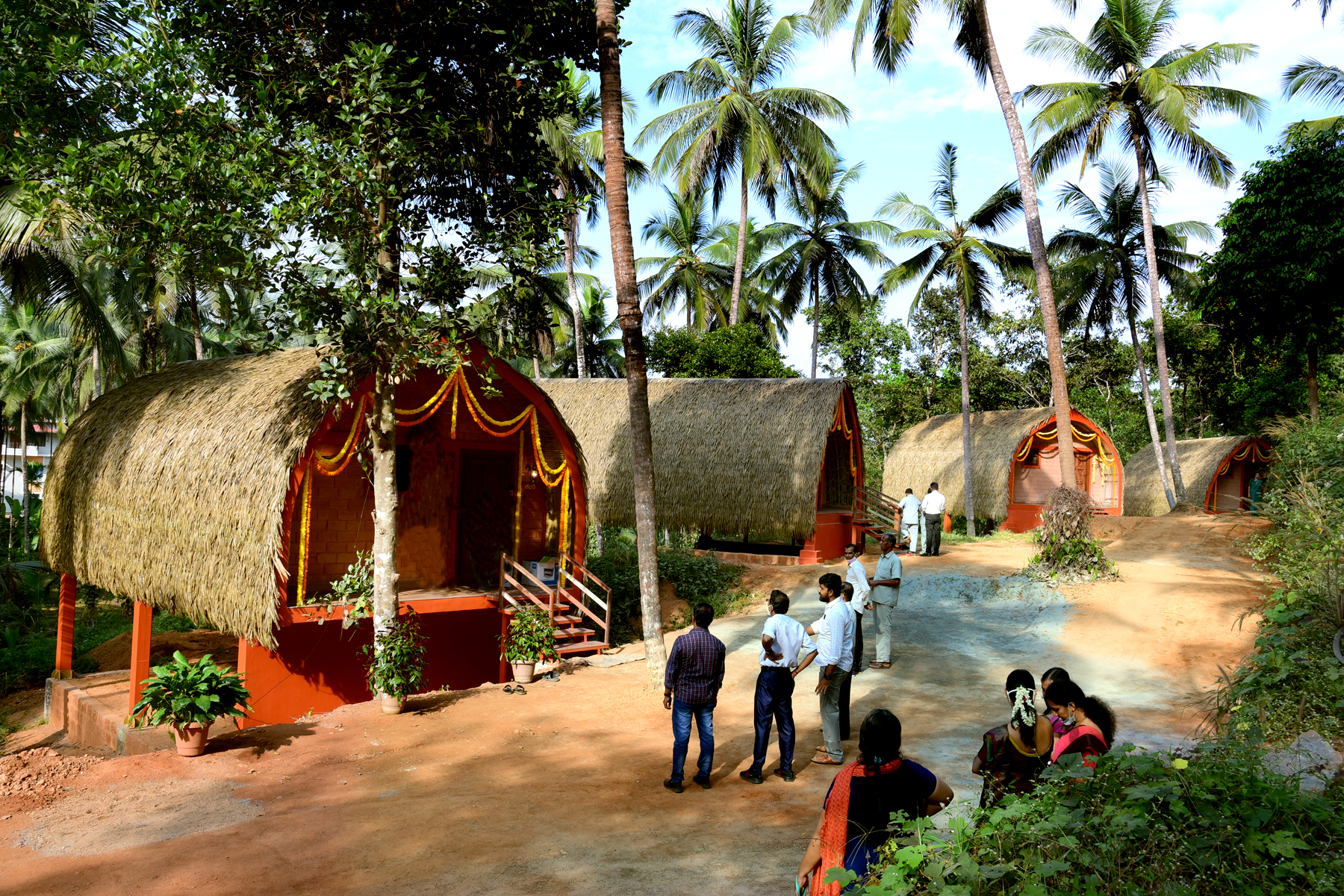 Huts/Folk Design house in the lap of nature, most special and recent addition to shanthivan tradition.
These huts provide yoga and naturopathy treatments and relaxation to the health seekers. It's ideally located for pranayama, meditation and other yogic practices to the sadhaka's.
These huts are specially designed with simple shelter made of natural elements having living room, bed room with attached toilet and wash room facilities.
All required naturopathic and yogic treatments are provided in the well established treatment (not in the hut) centers, Diet will be supplied from the diet center of the hospital.
Counselling / consultation provided by the expert physicians, all services provided by the courteous staff, housekeeping members.